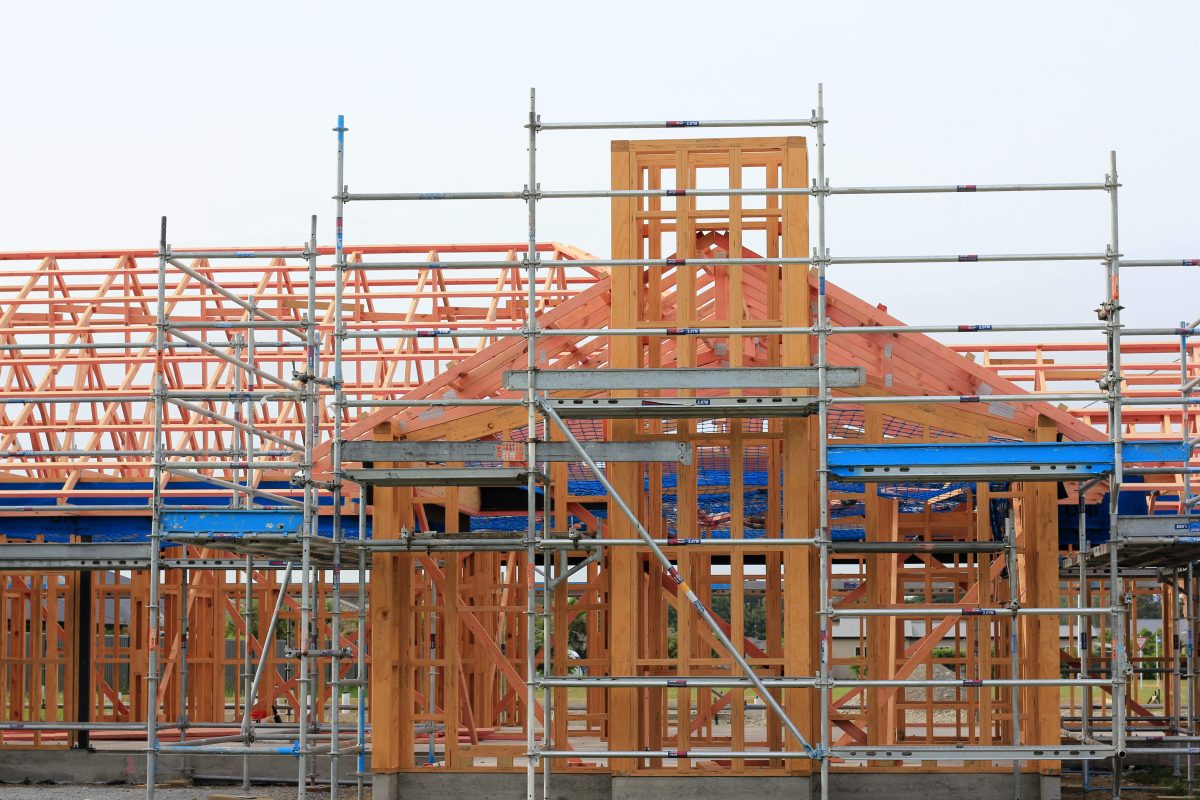 Across the Australian building and construction industries, we've witnessed a staggering surge in overall costs. The current state of the building industry reflects a landscape shaped by complex challenges, including substantial price hikes in building materials, supply chain disruptions, and fluctuating demand. 
Many builders and construction companies have been forced to navigate these uncharted waters, where the costs of materials and the feasibility of fixed-price contracts have been thrown into uncertainty.
Building cost inflation across Australia
Let's take a closer look at what's happening across Australia, with information sourced from a recent press release from KPMG:
Construction costs in Australia have witnessed a dramatic ascent, creating a challenging landscape for the industry. According to KPMG Australia's recent analysis, there has been a substantial 30 percent surge in residential construction costs within the past two years alone, compelling developers to reconsider their projects. The impact is especially noticeable in Sydney and Melbourne, where property prices have plateaued.
In New South Wales, approximately 16,400 approved dwellings had not yet commenced construction by the end of March, a notable increase from the previous year's 13,800. A similar trend is observed in Victoria, where nearly 10,500 approved dwellings remained untouched at the close of March, a significant surge compared to the prior year's 5,000. The situation becomes even more concerning when we consider that around 75 percent of these dormant dwellings in both states are slated to be apartments or townhouses.
Soaring costs and sluggish property prices have led property developers to put projects on hold, and in some unfortunate cases, even face insolvency. Even though more people want to build new homes in New South Wales and Victoria, it's not so simple. The costs are much higher, and the returns on investment may not be as good as expected.
In contrast, Queensland and Western Australia have not witnessed the same level of residential construction slowdown. This is due to comparatively stronger house prices and a lower proportion of new medium and high-density dwellings, which tend to be more susceptible to price increases. 
While construction price hikes are showing signs of levelling off and property prices in New South Wales and Victoria are stabilising, the trend of delayed builds is unlikely to reverse in the near future. Construction cost increases, while expected to return to historical growth rates, are projected to remain substantial, indicating an ongoing challenge for the industry.
How do these increased costs impact construction and development finance? 
The volatile landscape of the Australian building and construction industries has significantly impacted the process of accessing finance for developers and construction companies. The surge in overall costs across the sector, stemming from substantial price hikes in building materials, supply chain disruptions, and the ebb and flow of demand, has introduced a new layer of complexity to securing funding for projects.
The uncertainty surrounding material costs and the feasibility of fixed-price contracts has created a need for adaptive financial strategies. The increased building and construction costs impact not only the financial viability of projects but also the borrowing capacity of companies. 
As costs surge and market dynamics shift, the alignment between project budgets and available funding becomes increasingly challenging. To navigate these complexities and secure the necessary resources for their projects, developers and construction companies need a financial partner with the expertise to understand the ins and outs of this ever-evolving landscape. This requires an approach that bypasses traditional lending models and embraces adaptability, creativity, and a deep understanding of the unique challenges facing the industry.
Contact the Zolve team today
Get In Touch
How can Zolve help? 
With a deep understanding of the construction landscape and a proven track record of guiding developers through fluctuating markets, the Loan Specialists at Zolve offer a comprehensive range of financial solutions and strategic insights when it comes to borrowing for development and construction. 
Our team of experts understands that each project is unique, with its own set of challenges and opportunities. By staying attuned to the pulse of the industry and harnessing the power of strategic foresight, Zolve is committed to empowering builders and developers to overcome obstacles and emerge stronger in this ever-changing construction environment.
Speaking with Zolve in the early stages of a project can provide a crucial advantage. Our experienced Loan Specialists possess a huge amount of knowledge of market dynamics, material cost fluctuations, and the challenges that builders face in securing financing. We take a holistic view of your project, tailoring solutions that align with your goals and the evolving construction climate.
Whether you're an experienced developer navigating multiple projects or a newcomer seeking to enter the market, Zolve offers more than just financial assistance. We offer a strategic partnership that equips you with insights, solutions, and guidance that go beyond conventional lending. Our commitment to transparency, flexibility, and adaptability means that you'll have a partner who stands by your side, empowering you to navigate challenges and seize opportunities with confidence.
At Zolve, we understand that the construction industry demands agility, innovation, and foresight. By choosing Zolve as your financial partner, you're not just accessing funds; you're gaining a strategic advantage that helps you stay ahead of the curve in a rapidly changing landscape. From the blueprint to the finishing touches, Zolve is here to support your journey towards successful and impactful construction endeavours.